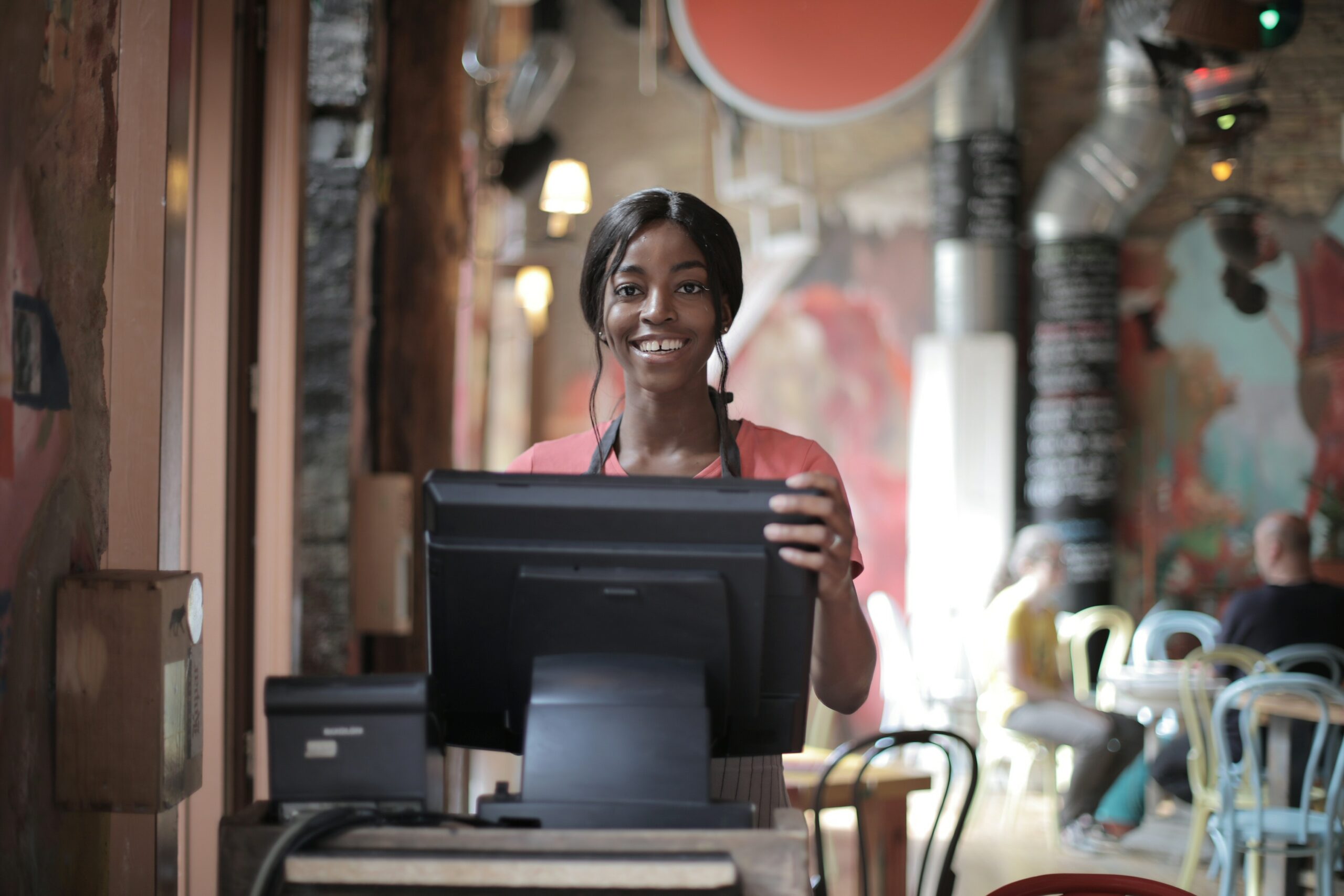 November 30, 2022
How to Choose a POS for Your Business
You need to be able to accept payments at your business beyond cash transactions and a clunky credit card processor tethered to a landline. Modern solutions make everything much faster and significantly reduce time spent on awful processes, like running end-of-day reports.
You're probably familiar with or have at least heard of solutions like Toast, Square, Clover, and possibly others. Still, questions often remain: what's the best for your budget and, most importantly, going to work without having to grind your teeth to dust while working with tech support?
Here, we're going to make some specific mentions of different systems, but we're mostly going to help you focus on figuring out what's best for your needs.
Think about what you might need
If you've taken an interest in the technologies others use for their business, then you probably have some idea of what you might need.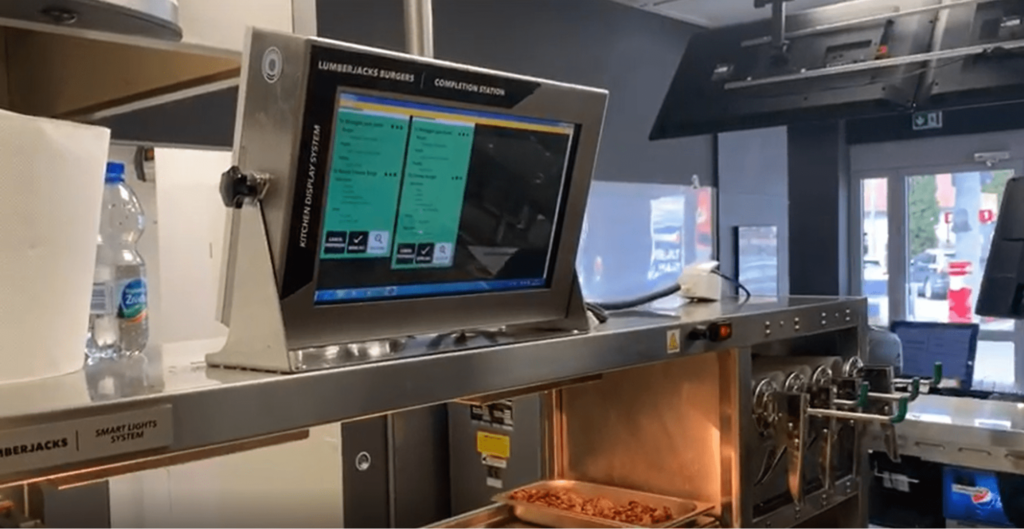 These are much harder to misplace when compared to hand-written food tickets. | Source: Ordering Stack
First, take stock of what you have and identify processes that take considerable time or are just unpleasant to do – bonus points when a process fits both criteria!
Once you've narrowed it down to using Excel and a few other things, you can move on.
If you're unfamiliar with some of what's out there in the market, this is where you start shopping around. Look around and check out reviews like this article from Forbes, current for November 2022. If you have friends you trust in the industry, ask them to weigh in, as different perspectives are always helpful.
For the most part, all major POS providers offer roughly the same core services, hardware options, and functionalities, but the cost of ownership can change quite a bit between setups and when factoring in the use of additional tools.
Clover, unlike other solutions, offers an open marketplace with secure products that give businesses substantially more control than anything. Here, you'll be able to use SimpleKDS at no cost (other than whatever Android tablet you select); however, with other providers, you're usually obligated to use their brand's solution.
The costs of different systems
If you were to look up the costs for major players in the POS market, such as Clover, Toast, and Square, to name a few, you'd see each is similar in structure.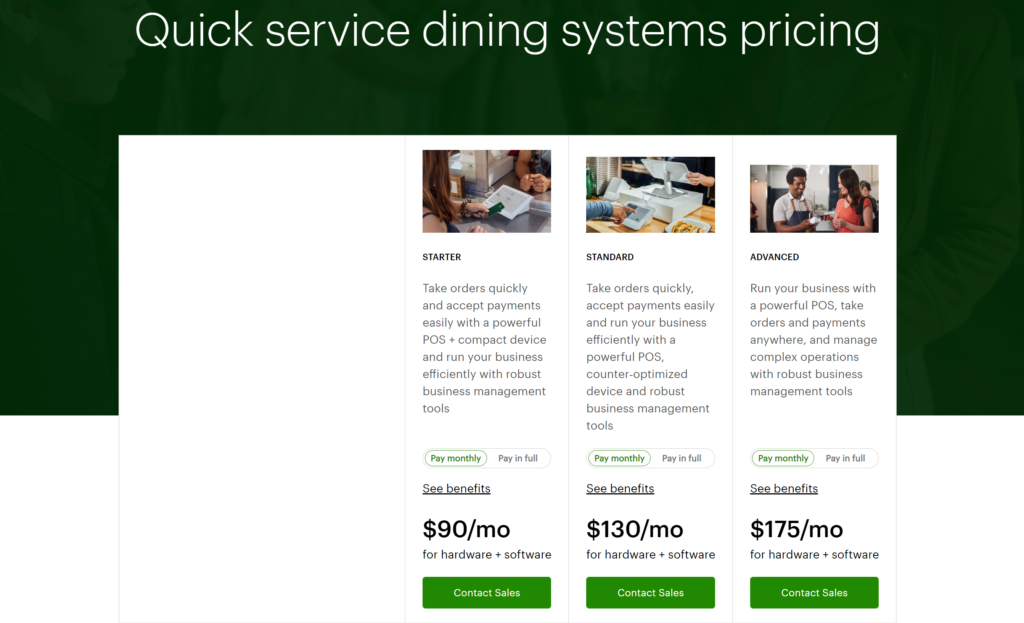 Pictured above is Clover QSR pricing. | Source: Clover
Prices vary, but almost everything boils down to some form of monthly payment for service and hardware packages.
For example, you can pay for hardware upfront, but most package it with service bundles like Clover, which offers different sets of solutions for each business type (e.g., QSRs, retail, home and field services, etc.) Some packages even go as low as no upfront costs though each transaction is subject to a slightly higher fee.
From here, many will opt for add-ons like payroll and scheduling from Toast, additional handheld devices, among the many other "extras" floating around in this space.
Here, everything usually has an additional fee, whether paid directly to your POS provider or some third party.
Unlike the others, Clover best embodies its open-source roots, allowing it to offer much more variety of supported solutions than anything else in the market. While not everything is free like SimpleKDS, Clover doesn't tether you to using "Clover everything" like Apple would if they were in the space.
As such, you should look at everything you might need, from displays, printers, integrated payroll, and other solutions offered by each platform, to figure out which is best for your needs.
And if you don't want to get stuck using any one vendor, Clover will be the way to go.
Get SimpleKDS today
If you're a Clover merchant and have an Android tablet, then you're likely only minutes away from being able to use SimpleKDS – download from Google Play and follow along here to get connected.