Simple KDS for Clover
Simple KDS for Clover is a free kitchen display system designed to easily integrate with Clover POS systems and turn any Android tablet into a powerful, one-touch KDS station.
Download from Google Play
Why Simple KDS?
Easy to install

Easy to use

Supports multiple kitchen stations

Integrates with Clover's inventory and ordering apps

Fast touch-based interface for ease of managing orders

Completely free!
Simple KDS Features
Supports multiple preparation stations all linked to the same Clover merchant.
Integrates with both online/mobile app orders to the Clover API in addition to orders placed through the register.
Requires no special hardware, only a 7+ inch Android tablet. No standalone servers to manage, everything happens in the cloud.
How It Works
How It Works
Orders are displayed in real time as they come in from online or the register, only on the necessary KDS stations.
Tap to mark an order in progress.
Tap again to finish the order.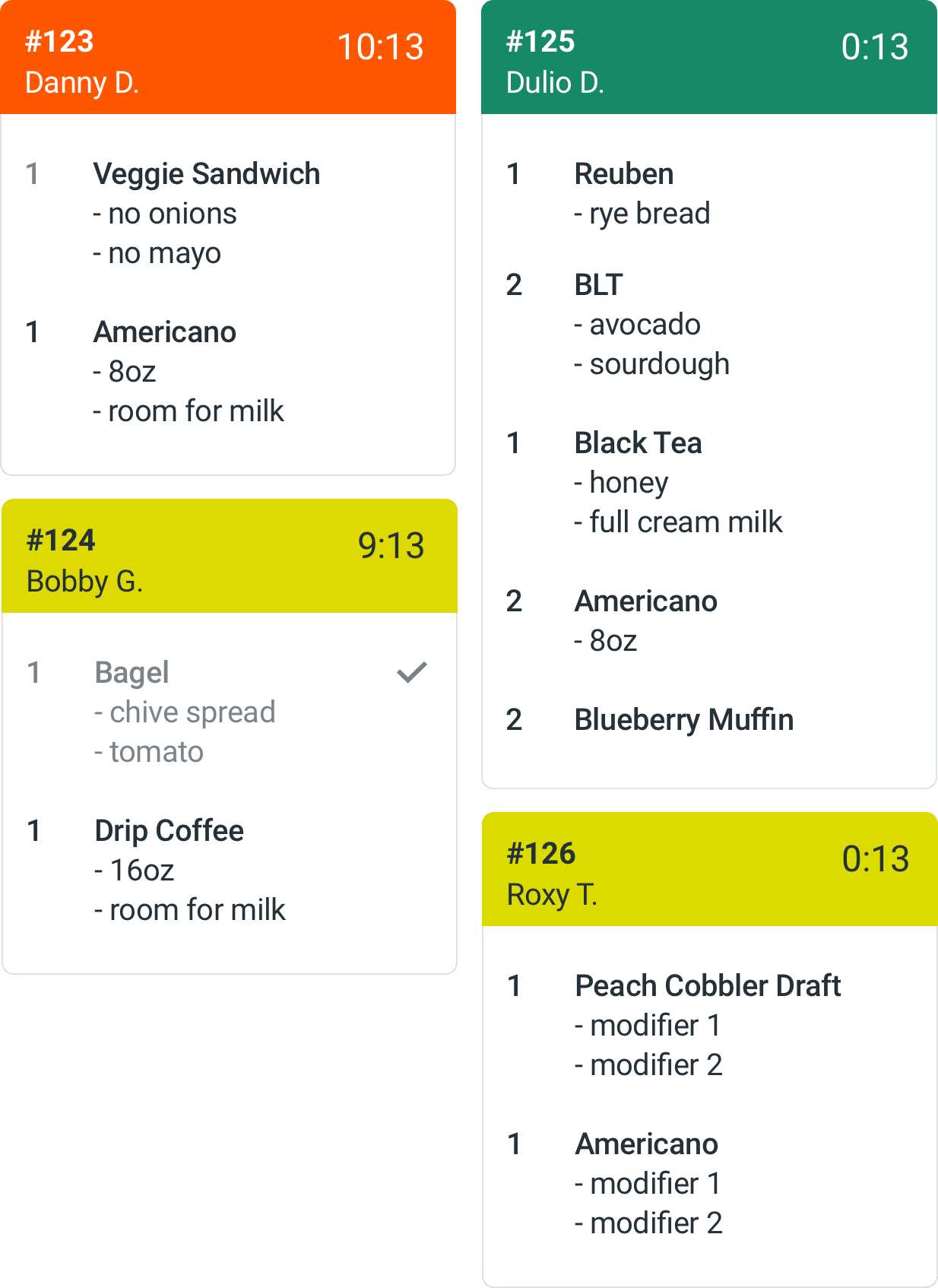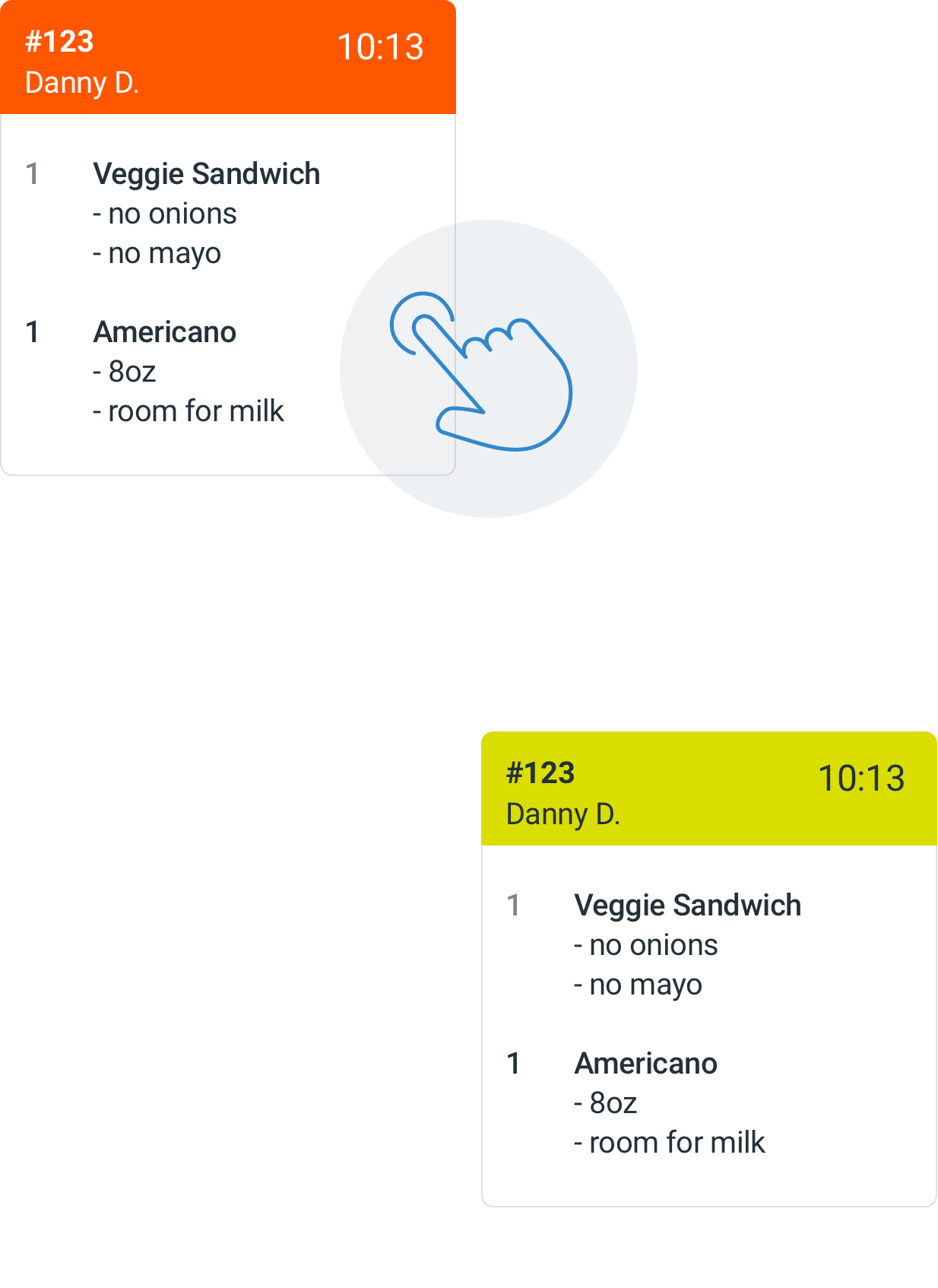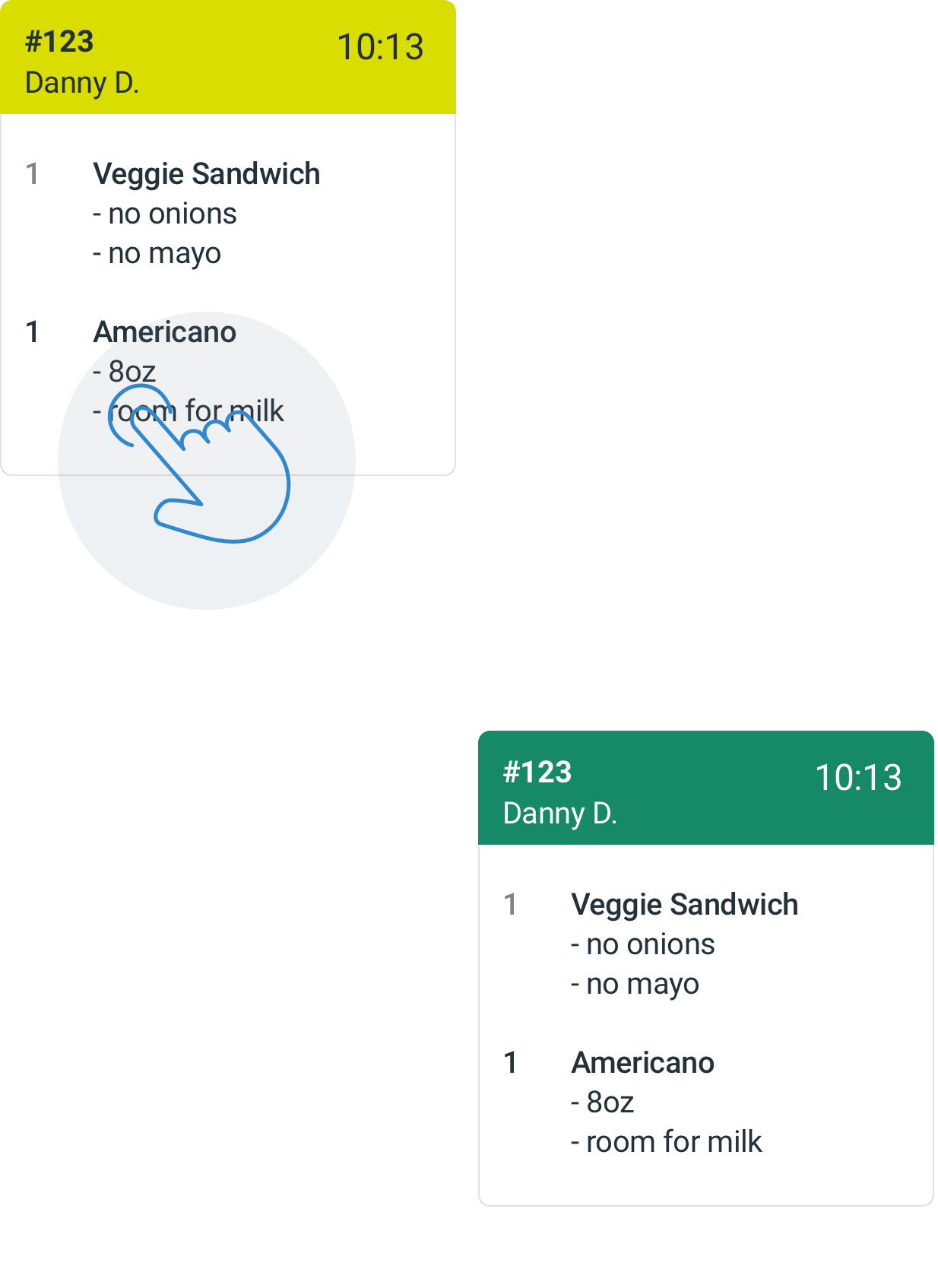 What's Cooking? Articles & Announcements About KDS